Akan Lake
It is Akan Lake in Akan-cho, Kushiro-shi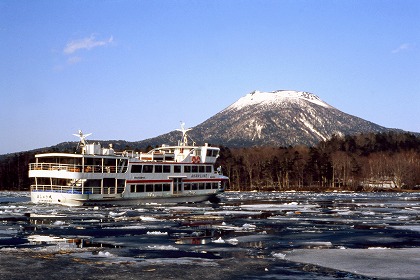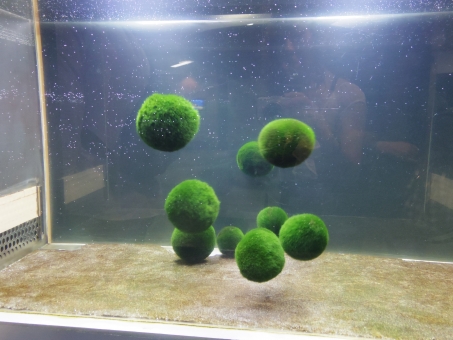 Lake Akan is a typical sightseeing spot in the east. In winter, the lake freezes and you can enjoy winter sports including smelt fishing, snowmobiling, skating etc.
Marimo, a special natural treasure, lives in Lake Akan
The real thing can be seen when going to "Akan Lake Eco Museum Center".
If you advance about 120 meters, there is "Onsen Kobo Akan" where you can eat rare crayfish in Japan.
There you can eat Zaribonara in carbonara using Uchida crayfish.
There is "Akan Yuraku no Sato Tsuruga" at 750 meters ahead, about 3 minutes by car, so you can take a bath on a day trip.
If you want to enjoy the culture, there is Ainu Kotan about 250 meters from "Akan Yuuhisa no Sato Tsuruga" where you can experience Ainu Kotan crafts and culture, and Ainu cuisine can be eaten at a folk craft tea Polonno.
There is also a campground nearby, and there is "Akan campground" in about two minutes. It is extremely compact so it can be relaxed so it is highly recommended.
Lake Akan Eco Museum Center
http://business4.plala.or.jp/akan-eco/about.html
Onsen Kobo Akan
http://ja.kushiro-lakeakan.com/eat_souvenir/5106/
Akan Yuraku no Sato Tsuruga
http://www.tsuruga.com/en/
Ainu Kotan
https://www.akanainu.jp/
Akan campground
http://www.bes.or.jp/akanko/camp.html